Our Services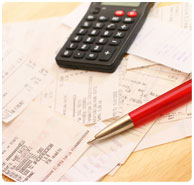 Let Us Do The Worrying For You!
Consultax is a full-service accounting and tax firm which offers the following services:
Accounting and Bookkeeping Services
Tax Return Preparation Consultax, Inc. prepares all tax return types, including delinquent/unfiled tax return preparation, IRS payment arrangements, IRS audits, responses to IRS letters and notices, preparation of IRS Offers-In-Compromise, IRS innocent spouse filings and appeals.
IRS Issues On behalf of their customers, Consultax prepares delinquent/unfiled tax returns, negotiates IRS payment arrangements, obtains levy releases, provides IRS tax return audit and appeals representation, responds to IRS letters and tax notices, prepares and provides representation in regard to IRS Offers-In-Compromises, prepares and appeals Innocent Spouse Relief cases, and more.